Ami Locksmith
Lockouts, Re-keying, Installation & Repairs.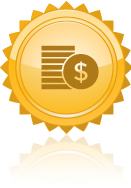 Affordable Pricing
We're affordable
our service fee won't break the bank!

Fast Service
We're FAST and reliable. Call us
and we'll be there as soon as possible!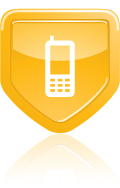 Here 24/7
Our mobile locksmiths are available
24/7, nights & weekends.
We handle residential, commercial and auto needs
Affordable service from fully-equipped technicians
Licensed and certified locksmiths
Fast, dependable, reliable service
24/7 mobile emergency service Fast Emergency service
No extra charge for nights and weekends
Lockout service
All major credit cards accepted
-Why Choose Us-
Get Top Nationwide Locksmith Installation and Repairs Services at Ami LockSmith
AMI Locksmith is here to help with all your automotive locksmith needs from unlocking your vehicle to high security transponder keys. We are high security specialists. Let us help protect your assets, car, house or business! Our mission is to get you out of a jam and sell superior products and services. At AMI Locksmith, your peace of mind is our goal. If you need to securely store your jewelry, guns, documents or other important belonging. If you lock yourself out of your home, office, or vehicle, we can get you back in. If you're house got broken into and you need to change all of the house locks, we can do that.
Our emergency locksmiths have many years of experience in security so that when you're looking for locks we take the time to understand what lock type you need so that we could fit the best lock or other security solution to your safety needs. We have a wide range of locks to offer you, starting from the standard security lock to door locks and padlocks. Call AMI Locksmith today for more information.
RE-KEYING
Recently moved in
One key for all locks
Lost, stolen or
un-returned keys
Remodelling, upgrading or updating
Increased security
NEW INSTALLATION
Recently moved
Locks not working
Old locks
Remodelling, upgrading or
updating
Secure locks
REPAIR
Recently moved
Damaged keys
Increased security
Lost, stolen or unreturned keys
HARDWARE
Keys
Locks
Decorations
Accessories
Extra security
Couldn't be Happier
"I would recommend this company to anyone including family. They constantly do the job right."
Super Fast Response
"AMI Locksmith has a fast response time, excellent service, and great prices! I am very happy and pleased to recommend your services to my friends and family."
Great Service!
"I called AMI Locksmith and a person showed up fast. They opened my car without damaging my car. What a great job done by your technician."
MAJOR CITIES WE SERVE:
Alexandria, VA Locksmiths
Arlington, VA Locksmiths
Falls Church, VA Locksmiths
Vienna, VA Locksmiths
McLean, VA Locksmiths
Lorton, VA Locksmiths
Woodbridge, VA Locksmiths
Burke, VA Locksmiths
Fairfax, VA Locksmiths
Reston, VA Locksmiths
Centreville VA, Locksmiths
Great Falls VA, Locksmiths
D.C., DC Locksmiths
Fairfax, VA Locksmiths
Washington, DC Locksmiths